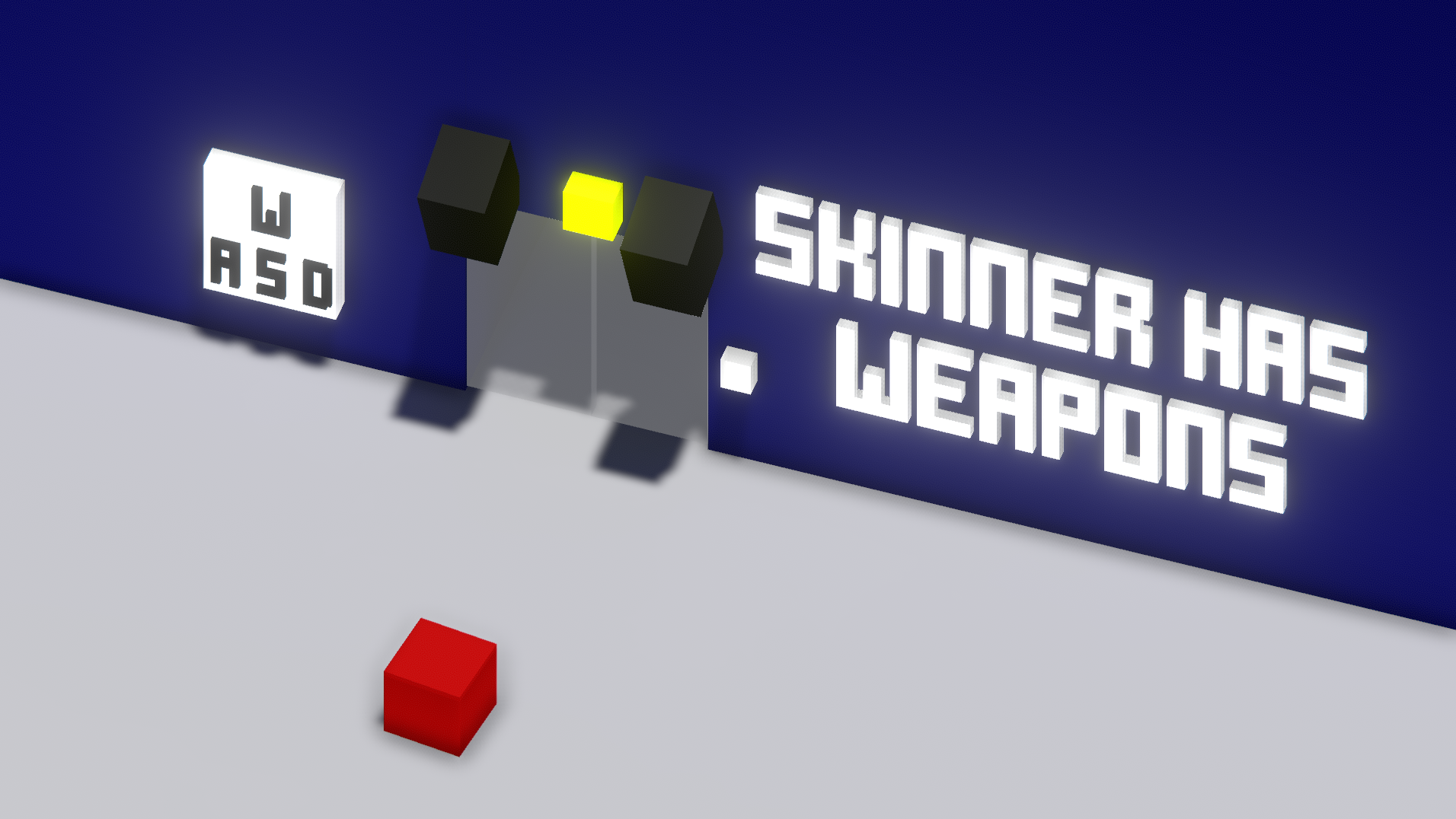 SKINNER HAS WEAPONS
Added:
- Linux Version!!
Changes:
- Control Letters in the titlle screen can be resized with music when it pressed.
- Buttons execute the action when it pressed, not when is releassed.
- The throw mechanic button is shown when you pick any weapon for the first time.
- Sound added when mouse controls apear.
- New Placement for mouse controls.
Fixed:
- A bug when you go outside the tutorial level and spin the cube with mouse, the game cannot load the tittle scene.